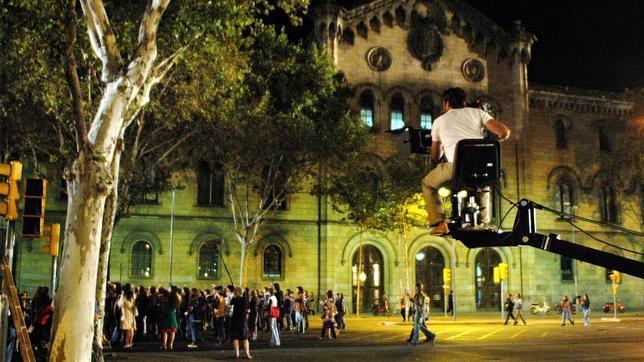 Barcelona is the quintessential photogenic city, and this hasn't gone unnoticed to filmmakers.
From the very beginning of film history, cinema pioneers shot in Barcelona. Names like Segundo de Chomón, a master of primitive FX who worked with Meliés, filmed in the Ciudadela park at the beginning of the 20th century. That was the trigger for an endless history of cinema in the city. From the first touristic commercials in 1910 to the documentary films shot by the CNT (Spanish anarchist political party); from the NODO (Francoist newcasts) to the landing of Hollywood's Golden Era productions: John Wayne, Ava Gradner, or Orson Welles, all of them left a deep print on the streets of the city.
Closer on time, national classics like "Furia española" (Spanish Rage) o "Los Tarantos" in the 60s, or underdogs' movies like "Perros callejeros" (Stray Dogs) in the 70s, portrayed another face of the real hidden Barcelona. In the same years, Jack Nicholson stayed in the Hotel Oriente in Ramblas, and chit-chatted with a local under the pergola of the Ciudadela in Antonioni's "The Reporter", Vázquez Montalbán's most famous character – Pepe Carvalho – starred in film for the first time by the hands of Bigas Luna, and Ventura Pons filmed the great Ocaña.
Till our days, cinema has loved this city in emblematic films like Almodóvar's "All About my Mother", Amenábar's "Open Your Eyes", or Woody Allen's "Vicky, Cristina, Barcelona"… the list is endless, and all of them were here, in Barcelona.
Duration: 2h.
Price: 10 €/person
Available languages: English, Spanish, Greek, Catalan.